Taking the World's Measure ₋ "Double Deck" Playing Card Set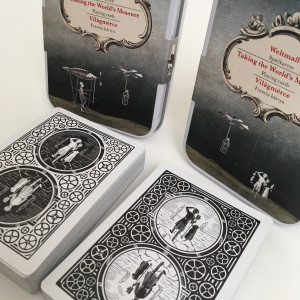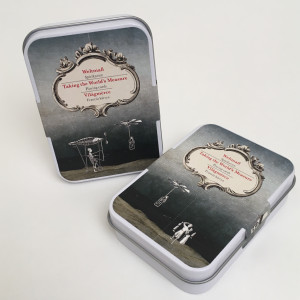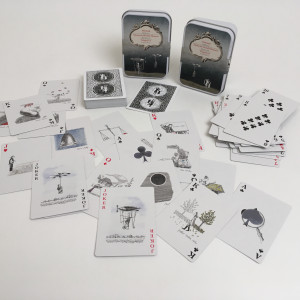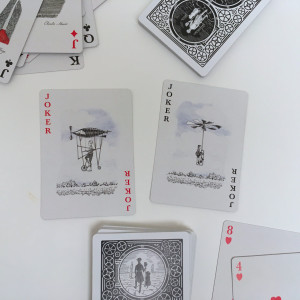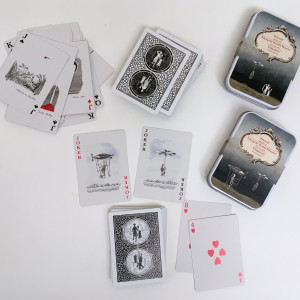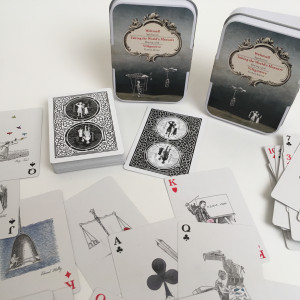 13365 HUF
Hurry! Only 5 items left in stock.
Add to wishlist
Check delivery time
Taking the World's Measure ₋ "Double Deck" Playing Card Set
Unique "double deck" playing card set in metal design box, for poker-lovers and collectors, but not for professionals. 52 standars cards + 2 Joker Cards, paper quality 320 g, printed in Hungary.
Limited edition, 350 pcs.
"Whenever things were frightening, it was a good idea to measure them. "
"As it was completed, everyone took off their hats and shook hands: one ten-millionth of the distance, captured in metal, would become the unit of all future lineal measurements. People wanted to name it "the meter". "
(Daniel Kehlmann: Measuring the World translated from German by Carol Brown Janeway)
I was deeply impressed by Kehlmann's novel already at first reading. For a long time I've been looking for a form that can express the mentality represented by the two main characters of the novel and many other scientists of the world. A combination of play, knowledge, and passion, this set of cards is to express my admiration for those excellent people who have measured the world for me through their enthusiasm and inextinguishable interest.
My deepest thanks and gratitude to Dan and Dave Buck or Art of Play, for the honour of letting me work alongside them and encouraging me during the design process. Thanks for my family and friends and for my colleagues for their patience and their perseverance, respectively. The digital collage part of the box features Caspar David Friedrich' painting The Monk by the Sea, and Albert Tissandier's drawing Pigeons loncés hors la nacelle.
For Richárd Garami and Benedictus Kölcsey
---
http://manufaktor.co.uk/taking-the-worlds-measure-double-deck-playing-card-set_85635
---